My Favorite Things: Hair Care Products
With the Christmas holiday quickly approaching, I decided I would begin a series of Holiday Gift Guides coupled with My Favorite Things. Today, I will touch base on Hair Care Products. Below you will find my top 6 favorite hair care products, which are also great gift ideas ranging from high priced to lower priced.
When it comes to purchasing products, I prefer quality over quantity (and this is just my personal preference). For example, I prefer to purchase something that is quality made for $100 rather than purchasing (4) cheaply made products for $80 because, in my opinion, quality made products last longer.
There are several items that I chose not to "skimp" on (again, this is just my personal preference). These items include: Skin Care Products, Hair Care Products, and Handbags. My hair and my skin will be around with me for as long as I live, so I chose to use quality products. And yes, I also stated that I do not "skimp" on handbags, but I will touch base on that in a future blog.
My Favorite Things: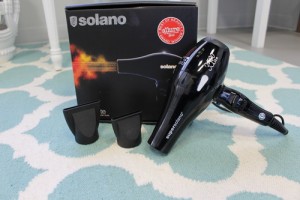 1) A quality Hair Dryer.
I have to admit, my last hair dryer that I purchased about 6 years ago saw its lasts days about 6 months ago. I didn't run to the store and purchase a new dryer, however. No, unfortunately for my hair, I chose to use my $15 travel dryer that I used while on holiday in Europe about 3 years ago. Ha. Worst. mistake. ever. With this cheap find, I found myself drying my hair for over 30 minutes, and in return, this dryer damaged my already thick, dry, and color treated hair. After much research, I decided to go to my local beauty supply store and purchase a long lasting hair dryer: the SuperSolano 3500 lite, and I am glad I did! I was amazed at how sleek my hair looked when I finished drying my hair within 7 minutes. This dryer works well for my hair because I like to blow dry my hair straight and it leaves my hair shiny with…wait for it…absolutely NO frizz! If you are in the market for a new hair dryer, my suggestion for you is RESEARCH, RESEARCH, RESEARCH the best hair dryer for your needs. Just because one person likes a product, doesn't mean that you will like it as well. Ask your stylist for a hair dryer recommendation, read the product reviews on his/her recommendation, and visit a store where you are allowed to try the product.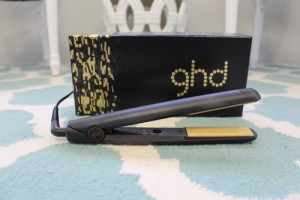 2) A quality Flat Iron.
Today, most girls/women will use a flat iron at some point. What I LOVE about a flat iron is the fact that it has more than one function. A flat iron is multi-functional and can be used to either straighten or curl your hair; therefore, when I am traveling, there is no need for me to carry a curling iron. Less is more. When purchasing a flat iron, I prefer one that is quality made, and long lasting. I have used flat irons from the $30 dollar mark to well over the $200 mark and this GHD, in my opinion, is the BEST. To me, it falls in a normal price point for quality made flat irons: the $120-$150 range. The last flat iron I had that was quality made was the same price point and lasted for 4 years. The cheaper versions $50-$99 lasted less than a year. What I love about this product is that it is heated and ready for use in 5 seconds; I don't have to wait for it to heat up or turn it on before I begin drying my hair. And did I mention this GHD flat iron leaves my hair silky straight in one passing! If you are in the market for a new flat iron, my suggestion for you is the same as above: Before purchasing, ask your cosmetologist and friends' opinions, research their suggestions and other products, and read reviews.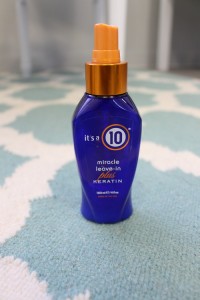 3-5) Shampoo, Hair Masque, and Leave in Product.
In the past, I have used drug store brand products because I couldn't afford the salon quality luxury; however, I find the use of a salon quality shampoo essential, especially for my color treated hair. My top three favorite brands are Wella, Enjoy, and Sebastian. I have found these brands to be beneficial to my color treated hair and less stripping than drug store products.
I absolutely love the "It's a 10" hair care brand. My two favorite products are "It's a 10 miracle leave-in plus keratin" and "It's a 10 miracle hair mask." Like I said before, I have dry, color treated hair, so these two products keep my hair healthy, shiny, and sleek. I use the hair mask in place of my conditioner and I apply the leave-in spray to wet hair before drying! These products are amazing!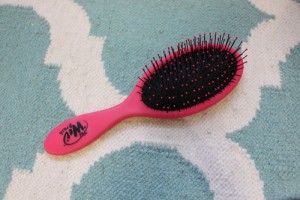 6) A hairbrush, but more specifically, The WetBrush – which is a great STOCKING STUFFER. I purchased this brush for $8.99 plus s/h.
If you knew me, then you would know that since I was a kid, I absolutely dislike using combs to "comb out" my hair. I have always tortured myself with combing/brushing out my hair before drying…until now. I found the "WetBrush" over a year ago and absolutely LOVE it! Your kids will love it too. This brush detangles your hair, wet or dry, with absolutely no pulling, and NO pain!