Carter Kayte is dedicated to making our guests feel rejuvenated, energized, and refreshed.
We offer the exclusive Biologique Recherche facial and skin care line.
At Carter Kayte, we understand the needs of each individual. Our facials are customized and uniquely tailored so that you can "Be your best self."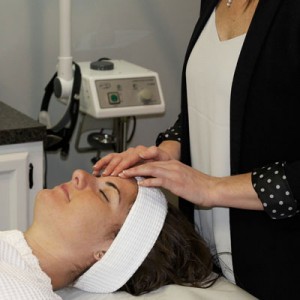 Customized Facials
Signature Facial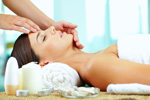 $85 (45 minutes) -Relaxing and Relaxing-Organic
$110 (45 Minutes) – Clinical Results-Oriented Facial 
Express Facial

This refresher treatment fits into any busy schedule and is ideal for those in need of hydration & rejuvenation in minimum time.
$50 (30 minutes) Express Exfoliation

Back Treatment

A facial for your back! The back is often neglected due to the fact that it is hard to reach and cleanse. The back facial cleanses, exfoliates, and hydrates the back, helping to reduce acne and aids in reducing dead skin cells. Extractions offered if needed.
$90 (60 minutes)
Lip Renewal Treatment

Give your lips a boost of energy with the lip renewal treatment. This treatment protects your lips from seasonal elements that can lead to dry, chapped lips. Replenish your lips by gently exfoliating and applying a highly active lip treatment to smooth fine lines and nourish the lips.
$15
Biologique Recherche Facials
Skin Instant© Consultation
Speak with a Skin Care Expert for your skin analysis. The skin care expert will assist you on selecting products appropriate for your skin type. This consultation is complimentary as a part of the initial facial treatment. This skin care consultation is also appropriate and available for clients wanting to enjoy the products without the treatment.
20 minutes: $30
European Deep Cleansing Facial
This facial is ideal for all skin types. Extractions optional. This deep cleansing technique coupled with a purifying mask, and various serums will leave your skin refreshed and revitalized.  Recommended for all skin types.
45 minutes: $195
Soin Lissant: Renew + Restore:
This treatment targets all skin types especially sensitive, reactive, and dull skin. Similar to the Manual Lift Facial, this treatment utilizes a mild powder and lymphatic drainage techniques to hydrate, calm, smooth, tighten, and recondition the skin.
60 Minutes: Non-member Price: $215 Member Price: $185
Soin Erythros (with LED).
This treatment is a delicacy as it helps treat sensitive and reactive Skin Instants©
while providing a feeling of comfort and soothing the skin. The application of hydrating ingredients combined with light smoothing movements and LED Therapy helps to reduce redness and prevent new capillary breakage.
60 Minutes: Non-member Price: $230 Member Price: $200
Manual Lift
A re-plumping and renewing treatment for non-reactive, toneless, normal, devitalized and wrinkled Skin Instants©. The epidermis is smoothed, the shape of your face is redefined. Your skin appears smoother, cleaner, and younger.
60 Minutes: Non-member Price: $225 Member Price: $200
Lift CVS: Manual Microdermabrasion
An exfoliating, hydrating, and lifting treatment combined with toning and shaping techniques to sculpt, contour, and firm the shape of the face. This treatment tightens the pores, brightens your skin, and refines the skin's texture.
60 Minutes: Non-member Price: $235 Member Price: $205
CryoFacial: Our most exclusive facial.
This treatment utilizes cold cryo-techniques to calm, tighten, brighten, repair, and regenerate the skin.
60 Minutes: Non-member Price: $250 Member Price: $225