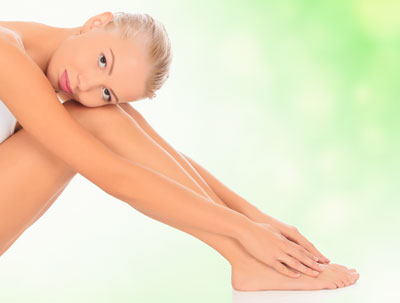 At Carter Kayte, waxing is our passion. We use a gentle line of hard wax for the most delicate areas and a gentle, hypoallergenic soft wax for larger areas. We specialize in giving you the best waxing experience possible by utilizing a series of special techniques coupled by our special blend of products to enhance the effectiveness of your wax experience. Our goal is to make you feel as comfortable as possible throughout the entire process and create a relaxing and enjoyable environment. Our years of experience, techniques, and upbeat atmosphere coupled with high quality products and our high standard of sanitation will ensure you receive the best wax experience you have ever had.
We are a one-stop shop for all your brow needs: trimming, shaping, sculpting, enhancing, or tinting. Let our experts walk you through the process by accessing your brows, identifying the best shape for your face, and providing expert advice on how to get and maintain your best brow.
*Anyone under the age of 18 MUST be accompanied by a parent.* 
*At this time, we do not offer Male bikini waxing. All available waxing services for Men are listed below under the Gentlemen section.*
Brow Tweeze: Includes shaping of brows by tweezing only.
Brow Sculpting: We consult with each individual's brow likes and dislikes. Then, we assess the brow to give you the best possible outcome. Finally, we expertly trim, wax, and tweeze to achieve the best brow shape possible.
Brow Maintenance: After your initial visit, regularly maintain your brow shape to keep your brows looking on point.
Glam Brow: Have you ever had a brow wax that went awry? Are you having difficulties recovering from a brow wax gone bad? Would you like the glam brows that only the Hollywood stars have? At Carter Kayte, we use the best techniques and products to give you that Hollywood glam. Come see the difference that is "raising eye brows." Let us show you the way to the perfect arch. (Trim, Wax, Tweeze, Fill in).
Tween Brow: For those under the age of 16. Must be accompanied by a parent.
Men's Brow Tailoring: A complete shaping: trim, tweeze, and wax to enhance your brows.
Ask about our new hair retarding enzyme that will leave you silky smooth in as little as 5-15 treatments. Results compare to those with laser.
Ladies
Face
Brow Tweeze

$20

Brow Sculpting

$30

Brow Maintenance

$20

Glam Brow

$25

Upper Lip

$14

Lower Lip

$10

Chin

$15

Sideburns

$12

Cheeks

$10

Neck

$15

Full Face (Exludes Brows)

$45

Full Face (Includes Brows)

$65
Body
Underarms

$20

Half Arms

$35

Full Arms

$45

Hands

$10

Stomach Strip

$15

Full Stomach Strip

$30
Legs
Lower Legs

$45+

Upper Legs

$45+

Full Legs

$75+

Inner Thighs

$15

Toes

$10
Bikini
Simple Bikini                                                                                                               $38
French Bikini

$48

Brazilian

$60

Brazilian Maintenance (Every 4 weeks)                                                                 $55
Bikini Line Touch Up Only (Within 2 weeks of wax)                                             $15
Gentlemen
Face
Men's Brow Tailoring

$30

Men's Brow Maintenance

$20

Nostrils

$12

Ears

$10
Back
Full

$60+

Upper

$35+

Lower

$30+

Shoulders

$20+
Brow And Lash Tinting

Brow Tinting: $15
Brow tinting enhances light-colored/thin eyebrows, helping them look fuller and more defined.
Lash Tinting: $25
Lash tinting is an easy solution to enhance or eliminate your mascara by framing your eyes with lashes tinted to the color of your choosing.
The Bold and Beautiful Combo: Lash and Brow Tint: $35
Combine these two services for a savings and walk out with tinted beautifully defined brows and lashes that captivate.
Lash Lift without Tint: $70
Lash Lift with Tint: $85