Licensed Esthetician, Professional Makeup Artist, and Wax Specialist.
Getting to know your Licensed Esthetician, Professional Makeup Artist, and Wax Specialist.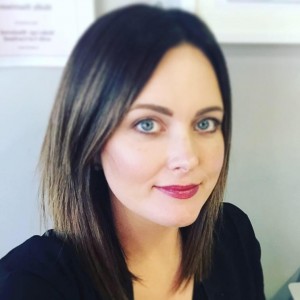 What made you decide to change your profession?
One word. Happiness.
My previous profession was corporate America within the financial arena and my job didn't make me happy. The unhappiness did not affect my work ethic; however, I dreaded getting up in the morning and going into work. I didn't love my job, in fact, I disliked it so much that I fell into a deep depression.
One thing that helped me begin to come out of the depression was makeup. My interest of makeup sparked and I began to educate myself in all things makeup and skin care. I took much more of an interest in becoming the best version of myself; my authentic self, which included living a healthier lifestyle along with being true to myself and stepping outside of my comfort zone, instead of masking my insecurities.
Since I can remember, I have always been a prissy, girly girl. Sports did not come easy to me, but fashion, hair, makeup, and etiquette did. My Mema (aka my grandmother) was my enabler. (ha). She taught me how to properly: interact with others, set the table, manicure and paint my nails, apply makeup, round brush my hair, how to take a material and make it into something beautiful (aka sew), and how to bake from scratch. She was also instrumental in my coffee and tea addiction. On a daily basis we would partake in afternoon coffee or tea (even at the age of three, yes, three) complete with high tea attire and biscuits or pastries (my favorite being homemade applejacks straight from the oven).
However, she did not teach me that I shouldn't over tweeze my eyebrows. My Mom did, but I didn't listen. (Moms are always right). This resulted in bad brow waxes complete with ripped skin and damaged hair follicles.
I've always had an interest in beauty; however, my bad experiences with brows, makeup, and hair aided in my decision to finally do what I love. I enjoy helping others and helping each individual look and feel his or her personal best. We are all beautiful and unique in our own way and it is up to each one of us to be the best version of ourselves.
At the age of 28, I found my happiness. (Side note: I'm 33 and apparently not afraid to tell my age…eek).
The moral of this story is: it's never too late to find your happiness.
How do you take your coffee?
Black with a dash of cinnamon.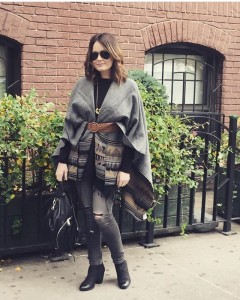 What is your favorite food?
Top three: Olives, avocado toast, and arugula salad with champagne vinaigrette. Green Italian olives are my favorite; it's kind of ridiculous. They are delicate, fresh, and simply delicious!
What is one of the best beauty tips you've learned?
The best age old beauty tip I have learned is that a toothbrush works wonders for flyaways! Spritz it with hairspray and gently brush the flyaways within the hair. Also, a toothbrush can be used in lieu of a spoolie brush (aka mascara wand) to brush your eyebrow hairs to help tame them. Brush your brows upward (and sometimes "around" or "out" at the arch) so they sit nicely for a more fuller and natural brow.
What is the best beauty tip your Mom gave you?
I can't pick just one, so here's five. The best beauty tips my Mom gave me were (1) always take off your makeup before bed (2) use a small toothbrush to brush your brows before and after you have applied makeup and as your final step of your night time skin care routine (3) Place your eyelash curler under warm water before curling your lashes (4) Always curl your lashes even if you aren't going to wear makeup. Having your lashes curled will help open the eyes up a little. (5) Always apply moisturizer and sunscreen to the back of your hands to help prevent aging. In addition, the most current beauty advice my Mom has given me is to either wear mascara or tint my lashes because I look tired if I don't have darker lashes. (Side note: my lashes are blonde and I have porcelain skin and dark hair. I love my Mom; she always speaks frankly and I love her even more for that).
What is the best tip your Mema aka Grandmother gave you?
This is an easy question! Rouge is your best friend and has multiple uses. It can be used to emphasize your cheekbones, as lipstick, and even on the eyelids in place of eye shadow or as a base to your shadow. My Mema's favorite rouge was a cream blusher by Estée Lauder. I do not remember the name; however.
What is the first skin care/makeup product you reach for in the morning?
The very first product I reach for as I get out of bed is my Rose hydration mist by Jane Iredale. I keep in in the refrigerator. It is refreshing, not to mention, hydrating. The hydration spray helps me wake up, but better yet, wake up in a better mood.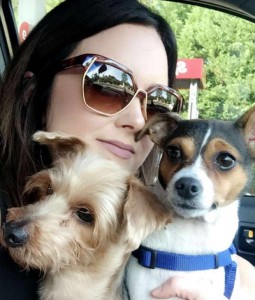 Do you have any pets?
Yes! I have two small rambunctious dogs! Bella, a rat terrier mix, who at times, when it's full moon, I call her "Hells Bells" and Oliver, a Yorkie I rescued. They are such great companions; however, they have a love/hate relationship with each other.
What is your favorite quote?
I have three:
"Be yourself, but be your best self. Dare to be different and to follow your own star and don't be afraid to be happy." – S.H. Payer
"Don't sweat the small stuff, and its all small stuff." – Richard Carlson
"Life is 10% what happens to you and 90% how you react to it" – Charles Swindoll
What was your first makeup item?
There are two:
A small box of (40) Avon lipstick samples from my Grandmother. I have always been a girly girl. As a child, I remember either performing commercials on the large brick hearth at my parents' house (it was my stage), watching my Mom and Mema during their beauty routine, or advising others what makeup colors (whether it be lipstick or blush) looked best on them.
Kissing Koolers by Maybelline — Who remembers those? My 80s girls do. The flavor: Strawberry Hill (wait that was Boones Farm Wine). What I meant to say was Strawberry Fizz was my favorite flavor!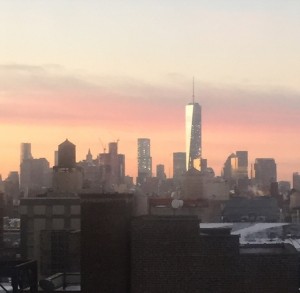 What is your favorite city?
Manhattan, of course! Since I was 10 years old, I knew I belonged in NYC. (The movie Home Alone 2 confirmed this for me. ha). I love NYC! I love the skyline, the culture, the diversity, the history, the arts, the music, the entertainment, the shopping, the food, but most importantly, the inspiration. I travel to New York just for the inspiration and the simple fact that I feel like I fit in minus the southern accent! For me, no city in the USA compares to Manhattan. One day, I'll live there.
Next to NYC, my favorite city would either be London or Strasbourg, France.
What are your hobbies?
I enjoy writing in my spare time, singing (although I'm not that good), playing the piano, dancing (I should take a dance class), hanging out with my friends and my family, wine (which isn't a hobby), boating, fishing (sometimes), and interior design. I enjoy working out and yoga when I make time for it. My newest hobby is painting abstracts using old makeup. I'd love to take up a few new hobbies such as paddle boarding and banjo lessons (banjo lessons because my grandfather played and I'd love to be able to play his homemade banjo) and an old hobby: horseback riding.
Photo Credits: (Top photo) by the amazingly talented Kate Supa Photography.